John Patrick Funk- Musician and Mixed Media Artist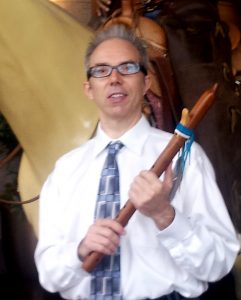 John Patrick Funk is a Mixed Media Artist transplanted from Austin Texas to the village of Pilar New Mexico. Since 2012, John has been pursuing his love for music and art inspired by the nature and beauty of New Mexico where he has taken up seasonal residence in this inspiring location at the mouth of the Rio Grande Gorge Orrilla Verde Nation Monument. His Enchanted Lands Soundscapes are his musical and artistic diaries of New Mexico which features 6 volumes of original music, photography and multiple series of mixed media works including unique Spirit Light Sculptures made with Cholla cactus skeletons. John has performed at Dozens of venues in Northern New Mexico including the Historic Taos Inn, Taos Mesa Brewing Co. and Kit Carson Park. John had also taken on professional work in the village becoming a professional staff photographer for Southern Exposure Photography and white water rafting guide on the Rio Grande. John has been featured in the "Taos News" for his Enchanted Lands Soundscape Music events.
For over a decade John was a successful 3D designer and animator in the gaming, simulation and video industry. He had garnered acclaim within the gaming community on the science fiction space simulation game "Freelancer" (produced by Microsoft- Digital Anvil Gaming Studio) as a lead artist- that won numerous awards. John has credits producing visual effects and has a web mini series on youtube called "Space Adventure" with associated workshops designed to inspire youth with creativity, science and appreciation for the universe.
Space Adventure Part 1″Alien Asteroid Attack"
Space Adventure Part 2 "Technology of Terror"
Space Adventure Part 3 "Matter of Mystery"
Download Space Adventure PDF
John also has been involved with many groups including "The Robot Group" in Austin Texas since the 90's, has won awards, been published in magazines and featured on TV for his robotic inventions, props and LED light sculptures. He has been a participant and guest speaker at Science Fiction conventions, SXSW events and more recently the Maker Faire community. John hopes to continue his Enchanted Lands adventures and produce music & art in beautiful places all over the world.
Google Phone 512-279-3352
John P Funk IMDB Page and Credits